A Quiet And Convenient Location
Makes For A Smooth Transition Between Home And School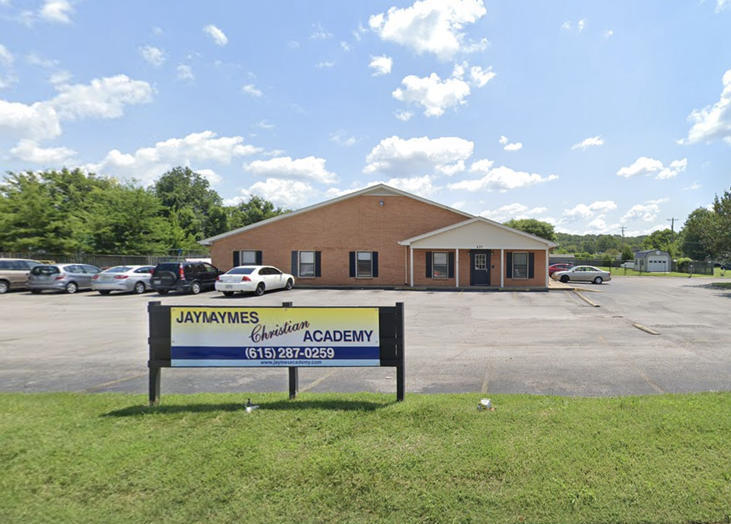 A Quiet And
Convenient Location
Makes For A Smooth Transition Between Home And School
Speedy Access From
Wherever You Are
We're located off Interstate 24 and Murfreesboro Rd. for easy and speedy access from wherever you are. Ample parking at our facility and a large set back from Waldron Rd. make pick up and drop off quick, safe, and accessible.
Close To It All So
You Can Get It Done
Household business as usual or catching up on quality time with family, we're close to it all. Grocery stores, restaurants, Walmart SuperCenter, medical centers, and multiple parks are minutes away, kicking your to-do list to the past, fast.
Quiet Place With Few
Neighbors And Lots Of Green
Our Academy is flanked by tons of space on every side so that our classrooms are free of ambient noise, and our windows look out onto trees and grass, letting in lots of natural sunlight for a homey, cheerful atmosphere.
A Huge Outdoor Play
Area Is Your Child's Delight
Play structures on tons of space invite your child to climb, slide, hang, and swing, so they challenge growing muscles while getting sun and fresh air to boost mood, making buddies all the while! A fenced perimeter keeps your child safe.
Clean And Pristine
Keeps The Doctor Away
Our staff wipes down surfaces, toys, and tools daily, while a commercial cleaning crew ensures a deep clean after hours by disinfecting classrooms so we can stay free of contagious germs that cause cold and flu.
Your Child Is
Safe With Us
Vigilant teachers who know everyone by name and limited access entryways are just some of the safety features that keep your child safe. Background checks of all those who work and volunteer under our roof ensure your child is in good hands.
Continue The
Magic
& Tour Our Academy!